Drop Gregg an Email!
Gregg Steinhafel

(
Gregg.Steinhafel@target.com
),
the CEO of Target was confused about paying his mortgage, so he decided to ask his secretary Denise May

(
Denise.May@target.com
)

for some mathamatical help.
He called her into his office and said, 'You graduated from high school and I need some help."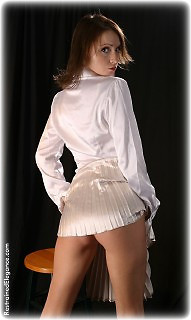 If I were to give you $20,000, minus 14%, how much would you take off?"

Denise thought a moment, and then replied, 'Everything but my earrings.'
===============================================